November 25, 2022
Posted by:

Content Team

Category:

Blog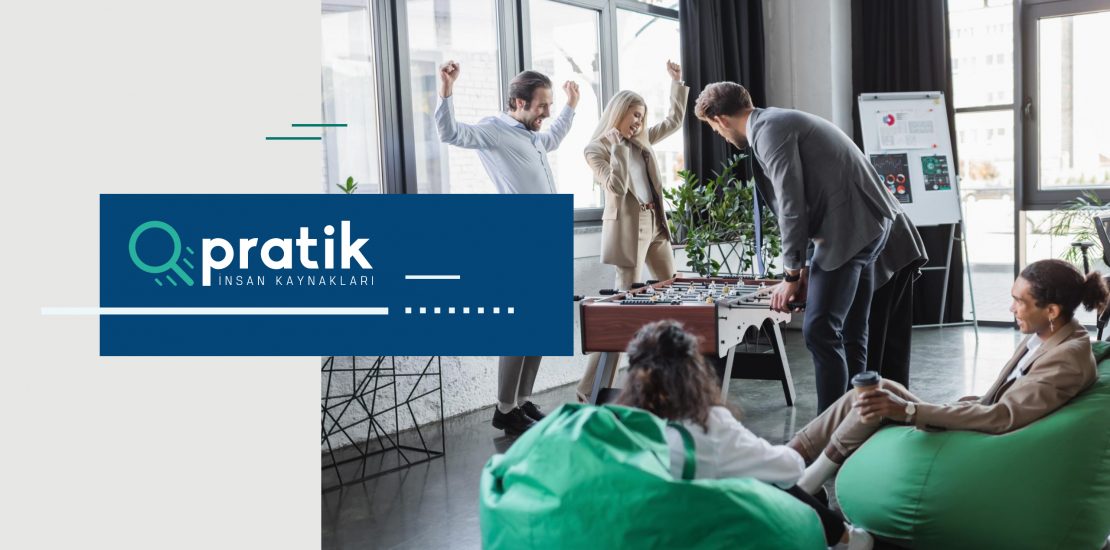 If you want to strengthen the bonding between your employees, you should try these games! The 5 games that we mention below are fun and interactive games. Your employees will feel like they learned something about their co-workers by playing these fun office games. These games are also very easy to adapt to the remote working environment.
1 – Guess That Baby
Guess That Baby is a guessing game. Before the game, all employees should bring their baby photos. The goal of this fun office game is simple, coworkers check all the baby pictures and try to identify which picture belongs to which co-worker.
This office game is fun and it encourages positive conversation, and provides opportunities for coworkers to learn about each other's childhoods. You can also play this game remotely.
2 – Heads Up
It is a free application for iPhone and Android designed by Ellen DeGeneres.
It is designed as a "party game", not an office game, but it's actually a great icebreaker game for co-workers. You put the phone to your head and a word appears. Whether you're trying to name celebrities or describe animals, you'll soon find your teammates doing crazy things to communicate.
This is also fairly easy to play from afar, but the game works much better when everyone can get together in the same room.
3 – Psych!
Another game from Ellen DeGeneres, Psych!, it is a game of bluffing, communication and social coexistence.
All you need to do is to download the app and give all players your game's private password. During the game, all players are shown a question on their phone to think about the answer to. This could be about someone else in the group simply responding to something like "If John was a book, what would its cover be like".
The good thing about Psych! is that as you invent crazy answers and vote for your favourites, you actually learn a lot about your teammates.
4 – Two Truths and a Lie
Two Truths and a Lie is a fun office game. During the game, each person chooses two truths about themselves and then invents a lie. The aim of this game is for each player to try to guess which statement is a lie. This can be a lot of fun!
This game not only encourages you to be creative with the phrases you choose, but also helps you discover interesting facts about your teammates.
5- Who am I?
Similar to the Heads Up game mentioned earlier, this game consists of players sticking a celebrity's name on their heads. Of course, people themselves do not know what name is in their head.
However, unlike the turn-based Heads Up game, in Who Am I you will see all the players walking around at the same time, asking questions about the character in their head. Questions can only be answered with "yes" or "no". For example, "am I a comedian?". Yes or no.
This game is a great way to bring people in fast while producing some pretty ridiculous results.
Have fun!
To get more information about HR, you can follow our blog! We are an HR consultancy company and headhunter in Turkey!