November 16, 2022
Posted by:

Content Team

Category:

Blog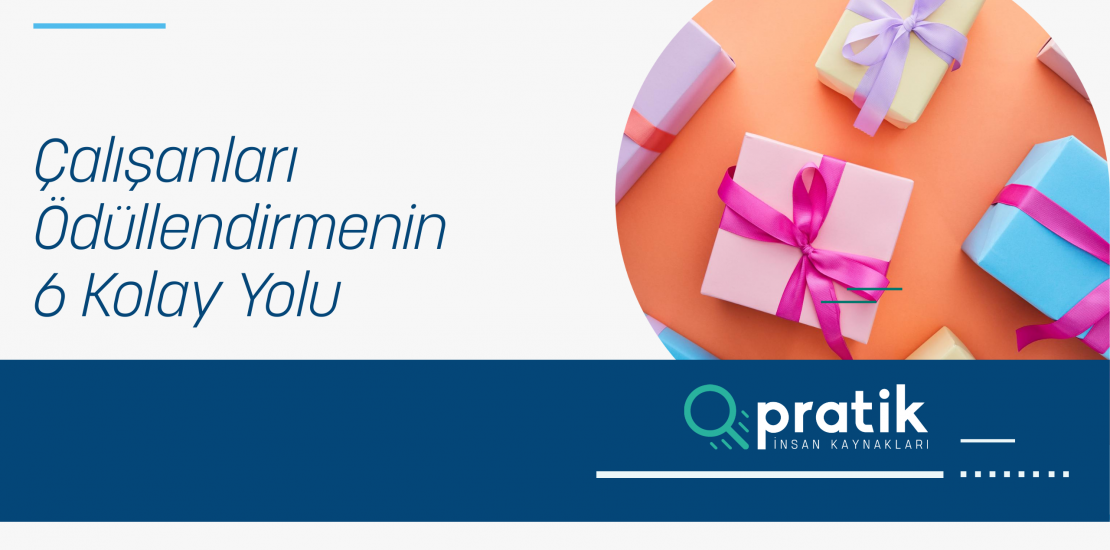 The key to a successful employee reward and recognition program
The formula for improving employee engagement is knowing how to reward employees, especially high performers. The aim is to congratulate employees for their achievements, hard work, or a job well done. Not every employee reward and recognition program will be the same. Here are 6 ways to reward employees from Pratik HR, a recruitment agency in Turkey.
6 low-cost ways to reward employees:
Say thank you in public
Sometimes a simple "thank you" can do wonders, especially when you say thank you at a company meeting or via an email with lots of CC.
Give a handwritten note
In the age of emails and texts, a simple handwritten note can stand out. You can write your thanks on a beautiful card or even make a note on colored paper or a sticker.
Give them an extra day off
If employees are working overtime or taking weekends off to finish a project, you may want to consider giving them an extra day off or letting them leave a few hours earlier on Friday.
Give small gifts
You don't need to go over budget with expensive gifts. Instead, you can buy thoughtful but inexpensive gifts like gift cards, movie tickets, or flowers that they can use at a local coffee shop or grocery store.
Cover commuting costs
If employees usually pay for parking or public transportation, you can give a free month of parking, bus pass, or fuel discount card.
Feature top employees on your company blog or newsletter
By featuring the best employees on your company blog or newsletter, you not only give them the recognition they deserve, but you also show everyone the best employees your company values. This works well for hiring as well as motivating existing employees.